2016 Fall Programs and Partners
The WOYC provides workforce and employment training, and programming, in collaboration with community based organizations, businesses, and public sector partners. We focus in the areas of Workforce Development, Personal Development, Health and Wellness, Education Development, and Arts and Media for youth and young adults ages 16-24. Participation in WOYC programs are open to all eligible and interested participants.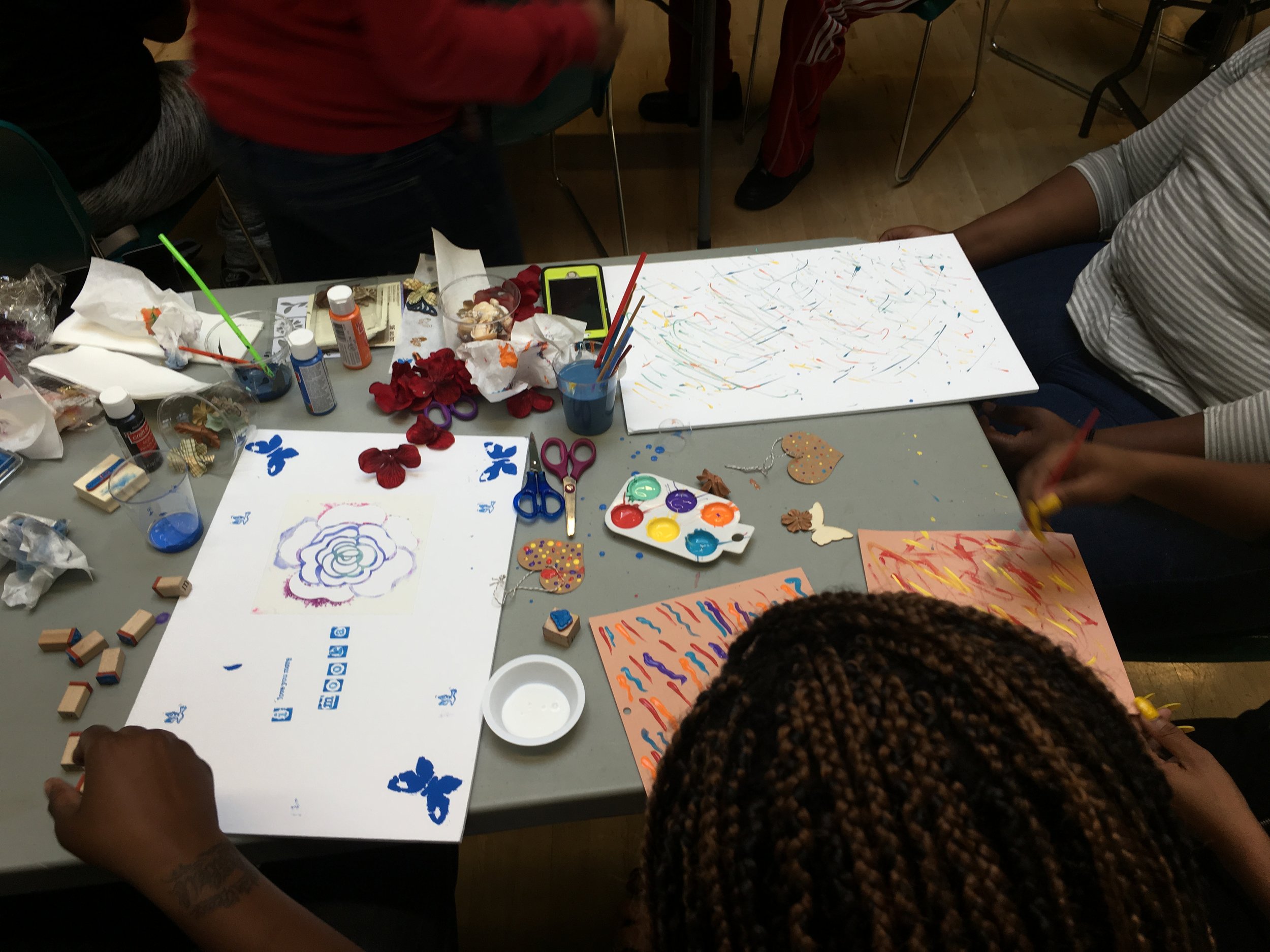 SOLO (Sisters Overcoming Life's Obstacles)
Wednesday, 4:00-6:00pm
Ages 16-21
Receive $ 100.00 at the end of the program
Contact woycprojects@mentor.org for info
Join us for our new young women's program, SOLO (Sisters Overcoming Life's Obstacles) every Wednesday from 4:00-6:00pm at the WOYC. SOLO is a group for young women that encourages opportunities to build self-confidence, increase positive decision making and create a safe space to address life's obstacles. Free food is served!
MECCA (Men Exemplifying Confidence, Creativity and Ambition)
Thursday, 4:00-6:00pm
Ages 16-21
Receive $ 100.00 at the end of the program
Contact woycprojects@mentor.org for info
A program for young men ages 16-21 to encourage the manifestation of self-confidence and creativity, and provide a space for them to cultivate their ambition and reach their unlimited potential.
ELEVATE: GED preparation and job skills training program
Date and Time, TBA
Ages 18-24
Begins the week of October 19
Receive $ 500.00 at the end of the program
Contact woycprograms@mentor.org for info
The WOYC is launching its fall GED preparation and job skills training program. In this eight week program, participants will complete their GED and participate in job skills trainings, while working with our Workforce Manager to be placed at a job site at the completion of the program.
Health Conductor Xtreme
Friday, 11:00am-2:00pm
Receive $ 100.00 at the end of the program
Contact woycprojects@mentor.org for info
Ages 18-30
The WOYC is partnering with the Bay Area Black United Fun to host the Health Conductor Xtreme Program. Using the Health Conductor model, the new curriculum will focus on engaging a young generation, 18-30 years old, in a behavioral health modification with a health intervention and community leadership component. The goal of this Conductor model is to develop life changing behaviors and attitudes earlier to avert potential chronic disease conditions. The behavior modification will focus on both face to face and online strategies.
FREE PROGRAMS
Study Smart Insight
Tuesday and Thursday, 3:00-6:00pm
Ages 4th to 12th grade
Contact http://ssinsights.org/study-coaching/
Join our partners Study Insight Smart at the WOYC for Weekly Peer Study Sessions for 4th-12th graders. Study Smart Insights prides itself on making learning a good time. Our study smart sessions are one of a kind and encourage peer support, goal setting, and praise. Study Smart Coaches work with youth teaching learning, memory, and study facts, but we don't stop there. Weekly a coach facilitates a study smart session that helps convert class information into study materials, from games, to notes, to conversation topics. We've chosen to step away from traditional tutoring and ineffective homework help. It's hands on practice developing strong study routines for our scholars. We create a fun and safe atmosphere for our scholars to learn the art of networking and teamwork. Studying is a team sport with SSI, and we play to win. Students participating in Study Smart Coaching receive:

• Insight on the process of learning
• A gifted Study Smart Coach
• Fun and flexible learning
• Small study groups
Rhoer Club
Third Wednesday of the month, 6:00-7:30pm
Ages 14-18
Contact bayarearhoers@gmail.com for info
Rhoers are young girls organized on a local, regional and national level. The Rhoer affiliates are working to help other young people while they learn about their heritage and develop leadership skills. Sigma Gamma Rho is dedicated to helping Rhoers to grow to be women of substance dedicated to service.
Sigma Beta Club
Second Saturday of the month, 9:00am-12:00pm
Ages 8-18
Contact chilmode44@yahoo.com for info
The Sigma Beta Club provides an alternative social environment, a safe haven, and the mentorship of strong Black men to young men who may not have positive role models in their life.
Root Culture Clinic
Monday and Wednesday in October, 6:00-8:30pm
Contact elwahmovement@gmail.com for info
All ages and levels welcome

Haitian Dance, Song, & Drum classes with a Natural Traditional Healing Intention that resonates with spirit and realigns the chakras will be tau ght by Colette Eloi, Shemica Watkins, Zeke Nealy, and Kele Nitoto
Art Class participants will create art pieces for your ancestors (no experience necessary) with Malik Seneferu and Amalia Gutierrez
Guided Meditations will be led by Dr. Melva Green and Kemetic Yoga and Dr. Sebi Nutritions class will be led by Treina Alexander from Yoga Love.
Schedule of Classes
MW | Dates: October 12, 17, 19, 24, 26, 2016
6p – 7pm | Song class by Zeke Nealy and Colette Eloi
6p – 7p | Drum class, taught by Zeke Nealy on Mondays and Kele Nitoto on Wednesdays
6p – 8p | Art class
7p – 8:30p | Dance Class, Mondays with Colette Eloi & Wednesdays with Shemica Watkins & Colette Eloi team teaching
The Clinic will culminate with:
Fet Gede: Honoring our Ancestors
Sunday, October 30th, 2016
4:00-7:30pm
Oakland Public Conservatory of Music
http://www.opcmusic.org/Home.php
OPC Music opens the world of music to all through access to quality instruction in a nurturing environment. We provide economical study in a variety of musical arts. We value rigor, innovation and scholarship in our quest to preserve the musical traditions of Oakland.
Mamacitas Cafe
http://www.mamacitascafe.com
Mamacitas Cafe is a mission driven social enterprise that prioritizes job creation and restorative leadership training for system's impacted women ages 16-24 in Oakland, CA. Our mission is to create a safe space for young women to thrive through building economic opportunities, co-empowerment, leadership and job training. Mamacitas Cafe was founded by Directors Renee Geesler and Shana Lancaster who are fierce advocates of Oakland. They believe in cultivating long term economic opportunities for young women facing significant barriers to employment, with the goal of creating a space for incubation of entrepreneurial ideas to secure positive economic pathways for Oakland's young women.